Author ········· Wildbird Graphics
Medium ········· Print & Web
Year ··········· 2018
Project ········ Logo, Corporate Identity & Website
Baja Sustainable Water or BSW is a Baja-based business that designes and implements custom-made, environmentally friendly solutions for water treament needs. They are "constantly researching and developing new methods to improve water quality in ways that reduce energy consumption, eliminate methane emissions and remove the use of chemicals from the equation".

As this business is as green as it can be, the webpage and overall concept needed to project cleanness, honesty and environmental responsibility. The logo resembles a water pipe line and the institutional colors were decided upon the features mentioned above.

Blue, black and gray are the signature of this Baja-based brand.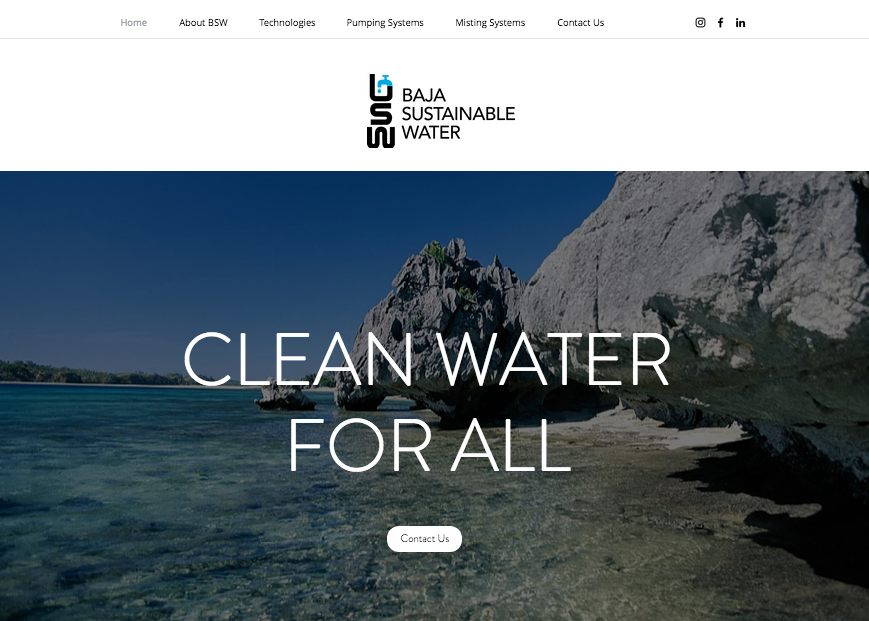 We decided that water had to be everywhere on the site, so viewers could literally navigate through waves of pages instead of jumping from one set of information to another.
The amicability and smoothness of BSW's wabepage is something we ended feeling very proud of. Please visit
www.bajasustainablewater.com
for more.